And, as if by magic, the webmaster appeared...
Staff member
Admin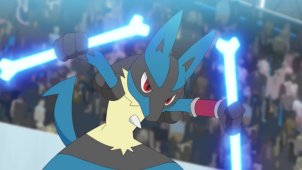 A Battle Festival Exploding With Life! VS Mega Lucario!!
Ash has decided to enter the Battle Festival in Kalos. Lots of Pokémon World Coronation Series participants are attending so Ash sees it as perfect to increase his rank. After winning many battles, Ash learns that his next match is against his old friend Korrina, who he last battled to win the Shalour City Gym Badge. Will Ash manage to defeat Korrina again?
Visit The Episode Guide
Discuss