And, as if by magic, the webmaster appeared...
Staff member
Admin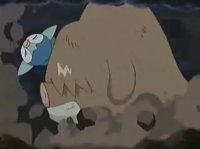 The Way To Befriend Pokémon!?
While training in Canalave City, Dawn is finding that her newly evolved Piloswine will no longer completely obey her. Unsure as to what to do to get Piloswine to be obedient, Dawn hears of a special school nearby that helps you and your Pokémon become closer friends and allow for full obedience. However, Dawn has a massive task on her hands with this...
Visit The Episode Guide
Discuss