And, as if by magic, the webmaster appeared...
Staff member
Admin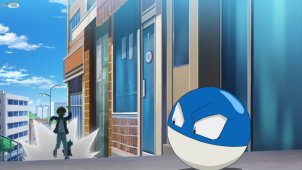 A Clash?! BluePoké Maniacs!​
Ash, Chloe & Goh have met a group of people who take interest in Blue Pokémon and their new friend takes great interest in the Voltorb that Goh has just caught. Having come to Kanto from Kalos to enjoy the BluePoké Life, Abel invites Ash, Goh & Chloe to learn the world of Blue Pokémon activities...
Visit The Episode Guide
Discuss
Last edited by a moderator: