And, as if by magic, the webmaster appeared...
Staff member
Admin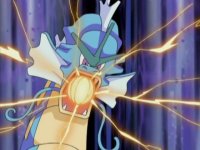 Pastoria Gym! VS Crasher Wake!
Its time for Ash's gym battle against Crasher Wake. In a basic 3 on 3 match, Ash could face one of the hardest challenges of his Sinnoh career. Using Pikachu, Turtwig & Buizel against Gyarados, Quagsire & Floatzel, Ash has to use his Pokémon's strengths to their full potential. Will he win the Fen Badge or does he need to go back to training?
Visit The Episode Guide
Discuss