And, as if by magic, the webmaster appeared...
Staff member
Admin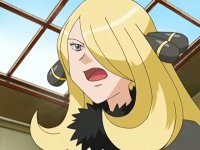 The Charge of Team Galactic! (Part Two)
The Celestic Ruins have been attacked by Cyrus and the other leaders of Team Galactic. Searching for the Adamant & Lustrous Orbs, Cyrus intends to summon Dialga & Palkia. However, Jenny, Cynthia and Ash & co. are all set to stop Team Galactic's evil schemes. Team Rocket, on the other hand, have plans of their own...
Visit The Episode Guide
Discuss