And, as if by magic, the webmaster appeared...
Staff member
Admin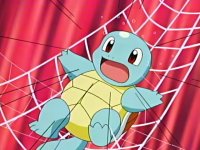 A Hurdle For Squirtle
It's time for the Saffron City Pokémon Contest. May is entering with her Squirtle & Combusken, Harley is entering with Cacturne & Ariados and Jessie is entering with Cacnea. The battles will be tough but will May be able to beat Harley and earn her first Kanto Ribbon?
Visit The Episode Guide
Discuss