And, as if by magic, the webmaster appeared...
Staff member
Admin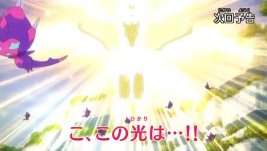 A Prism of Light and Darkness: Its name is Necrozma!
With Lunala recovered, Ash & Co. join it through the Ultra Wormhole in hunt of Necrozma who has taken over Solgaleo. When through the wormhole, they find themselves on Poipole's homeworld but things on this world are not alright. In addition to this, the special unit from Team Rocket is also going through the wormhole with their eyes set on Necrozma. Can they also be stopped?
Visit The Episode Guide
Discuss