Ello everyone, this is my first singles RMT for my new rain team that has some very uncommon pokes in it (at least uncommon to the OU tier): Tropius, Scolipede, and Lapras. Tropius is the pokemon this team was built around since I found out recently about its fantastic sub - seed set. Scolipede is to add a twist for a hazrd set up poke instead of the normal ones you see in OU (Forretress, Ferrothorn, etc), and Lapras just fit perfectly with this team; being an amazing set up sweeper in the rain. So without further ado, here's the team.
So I obviously started with Tropius with the amazing Sub-Seed combo. With Harvest, it makes it an extremely good pokemon (especially with a Sitrus berry)
Lapras and Tropius form a perfect combo. Lapras can take the fire, ice, and flying attacks headed for Tropius, while Tropius can take the grass and fighting attacks headed for Lapras. They form my core and cover each others weaknesses.
Scolipede is here to be my hazard set up. He has Toxic Spikes and Spikes, making for a gruesome combo. His speed lets his outspeed a lot of his threats and equipped with a Focus sash he almost always gets two layers of TS up. Hazards pave the way for Tropius and makes his stalling go a little bit faster.
Politoed, being a pain in the butt since BW DW. Drizzle makes the rain come out and almost eliminates my fire weakness, letting Trophius and Scolipede set up easier. It also can handle most Rock types with a powerful rain boosted Scald.
Vaporeon gave me another Hydration user and dimished my Rock weakness a little bit more. I added Toxic to it in case it needs to stall and my hazards get swept away by a Rapid Spinner.
Quagsire is here to cover my electric weakness and to take care of set up sweepers with its amazing ability Unaware. Its grass weakness is covered by Tropius and Scolipede.
And now for the team in depth....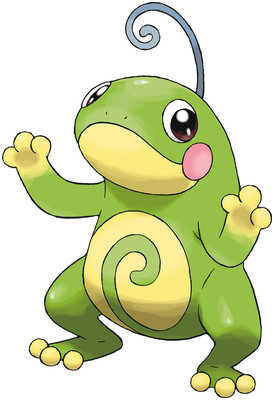 Politoed (F) @ Leftovers
Trait: Drizzle
EVs: 252 SAtk / 252 Spd 6 HP
Modest Nature (+SAtk, -Atk)
- Scald
- Protect
- Focus Blast
- Ice Beam
Politoed is normally NOT my lead, but in team preview everyone always assumes that it is (start off the weather). Politoed is one key factor to this team, but not the only one. I decided to run an offensive set (as the Evs show) Leftovers is for some form of recovery, while protect is to let me recover one extra turn. Scald is a powerful STAB move under the rain the 2OKs almost everything that doesnt resist it. Focus Blast is for the Ferrothron switch in that normally occurs. Ice Beam is to handle other pesky Grass types that could do some damage to my team. I'm thinking of replacing Leftovers with a Focus Sash to hang on at least one turn and guarantee an attack, but the other option is to replace it with Life orb to boost my attack even higher and cause MASSIVE damage.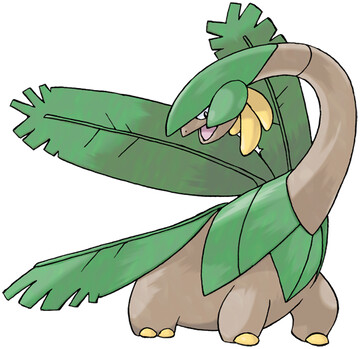 Tropius (M) @ Sitrus Berry
Trait: Harvest
EVs: 252 HP / 252 Def / 4 SDef
Bold Nature (+Def, -Atk)
- Substitute
- Leech Seed
- Protect
- Air Slash
Tropius is the star of the team, the one who this team was originally made for. Sitrus Berry and Harvest are an annoying combo, letting Tropius have another form of recovery along with Leech Seed. the Evs are there to maximize bulk and allow Tropius to become a powerful wall. Substitute and Leech Seed obviously form the combo Sub - Seed which allows me to stall out my opponents. Protect is to stall Leech Seed out and Stall Harvest out. Air Slash is for a powerful STAB move that rids the other team of fighting types and grass types with ease.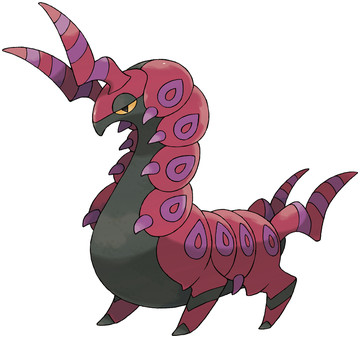 Scolipede (F) @ Focus Sash
Trait: Swarm
EVs: 252 Atk / 252 Spd
Timid Nature (+Spd, -Atk)
- Toxic Spikes
- Spikes
- Megahorn
- Earthquake
Scolipede is my hazard setter. It does this with ease thanks to its high speed and its access to Toxic Spikes and Spikes. The Focus Sash allows it to set up two layers of TS at the minimum against anything it outspeeds. Swarm makes for a powerful STAB Megahorn when equipped with Focus sash. the Evs are there to maximize his attack and speed in case he ever gets the chance to use Megahorn. His moves are pretty easy to understand. The two forms of spikes to obviously set up hazards, Megahorn for a powerful STAB and earthquake for type coverage.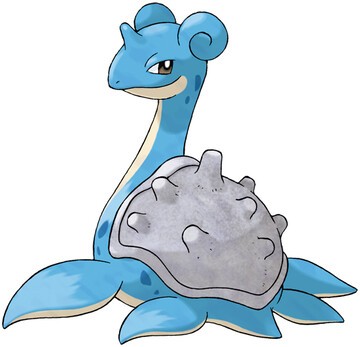 Lapras (M) @ Leftovers
Trait: Hydration
EVs: 252 Atk / 252 SDef
Adamant Nature (+Atk, -SAtk)
- Dragon Dance
- Rest
- Waterfall
- Ice Shard
Lapras is one of my favorite pokemon under the rain. It has better bulk then Vaporeon and still has access to HydraRest combo. Leftovers gives it another form of recovery while the Evs are there to maximize his tanking. He is am AMAZING counter to common threats such as paraflinch rachi, gliscor, and Dragonite. Dragon Dance lets him set up right in their faces and then sweep the team with Waterfall and Ice Shard.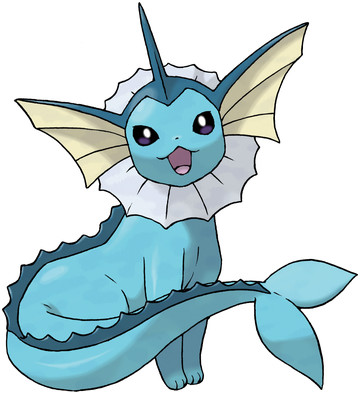 Vaporeon (M) @ Leftovers
Trait: Hydration
EVs: 252 HP / 252 SDef
Calm Nature (+SDef, -Atk)
- Scald
- Toxic
- Protect
- Rest
Vaporeon is like a stall version of Lapras. It easily stalls out things with toxic and the HydraRest combo. Leftovers is for another form of recovery while the EVs are to maximize bulk. Scald is for a powerful STAB move under the rain and puts a dent in almost everything. Toxic is incase my Toxic Spikes get blown away. Protect allows me to stall and Rest forms the HydraRest combo.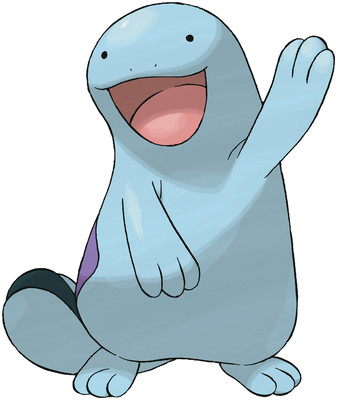 Quagsire (M) @ Leftovers
Trait: Unaware
EVs: 252 HP / 252 Def
Impish Nature (+Def, -SAtk)
- Earthquake
- Waterfall
- Encore
- Recover
Quagsire allows me to take care of pokemon that try to set up with its amazing ability in Unaware. Its EVs are to maximize bulk and its Ground typing covers my electricity weakness. Earthquake and Waterfall are for powerful STAB moves that cause massive damage. Encore is to bug and pester my enemies while Recover and Leftovers allow me to gain health back with ease.
Any and all suggestions are appreciated, Im completely willing to change pokemon if that would make the team stronger.
​