And, as if by magic, the webmaster appeared...
Staff member
Admin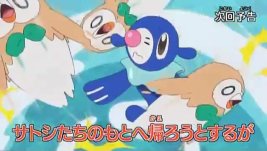 A Tiny Trio on a Big Adventure!!
While Ash & Co. are playing on the beach, Popplio is making a bubble, but a gust of wind pushes Popplio and Rowlet into the bubble and they float away. When they land, they encounter the Litten that wanders around Melemele Island. It decides to take Popplio and Rowlet back to Ash, but Team Rocket soon arrive with plans of their own for Litten. Will they return to their trainers?
Visit The Episode Guide
Discuss