And, as if by magic, the webmaster appeared...
Staff member
Admin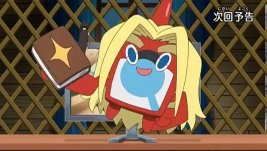 Alola Detective Rotom! The Mystery of the Lost Crystal!!
When he wakes up and heads to the Pokémon School, Ash soon finds that his Electirium Z that he earned has gone missing. Rotom, a huge fan of a crime show on Alolan TV, decides to search for the Electirium Z, wanting to act it out like the protagonist in that show. Will Rotom be able to find the Z-Crystal?
Visit The Episode Guide
Discuss