And, as if by magic, the webmaster appeared...
Staff member
Admin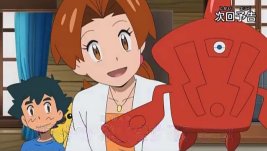 Alola! The First Visitation Day!!
It's time for an open day at the Pokémon School and Ash gets chosen to hold a presentation to all the people attending. Trying to work out what his presentation should be, he learns that his mother is coming to visit from Kanto, which causes Ash to be even more nervous. Rotom then comes up with an idea to help Ash. Will the presentation go off without an issue?
Visit The Episode Guide
Discuss