And, as if by magic, the webmaster appeared...
Staff member
Admin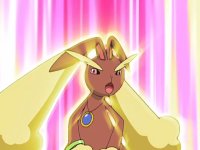 Hearthome Collection! Road To Becoming A Pokémon Stylist!
Back in Hearthome City, Ash discovers that the gym is closed again. Disappointed, the gang soon find out about a Pokémon Styling contest. Everyone is eager to join in, including Team Rocket. However, as there can only be one victor and both the trainer and the Pokémon have to take part, it could be tricky. Who will win?
Visit The Episode Guide
Discuss