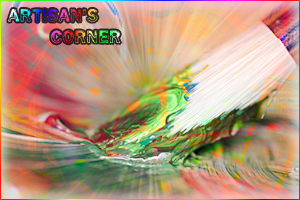 Waiting List

• None
• None
• None
​
Rules

1. All SPPf Rules & SPPf Fan Art Shop Rules Apply.
2. Respect me and other requesters at all times.
3. Be patient while waiting for your request; patience is a virtue.
4. Redos are only allowed if absolutely necessary.
5. Only one request per person; I only do graphics in this shop.
6. Animations will be added based on my own judgement.
7. Be sure to give credit in some way.
8. Do not request if the waiting list is full, or I am closed .
9. Requests can be denied for any reason; they can also be changed in some ways based on my judgment.
10. Use the forms below; copy & paste is the easiest way to use them, however, if you wish to use one of your own creation, you may, so long as it gives the wanted size, image, overall look, text, and anything extra.
11. Two images (no sprites) is the maximum for a banner; three (small) images for a userbar; and one for an avatar.
12. No workers are being hired.
13. At least four days must go by before requesting once more; if more than three requests go unused without my knowledge, you will be barred from requesting at the shop.
Examples
Banner Examples: 1 2 3 4 5
Avatar Examples: 1 2 3 4 5
Userbar Examples: 1 2 3 4 5
Forms​
HTML:
/|•[U]Banner Request Form[/U]•|\

- [B]Images:[/B]
- [B]Size:[/B]
-[B] Style:[/B]
-[B] Theme:[/B]
-[B] Colors:[/B]
-[B] Text:[/B]
-[B] Font:[/B]
-[B] Border:[/B]
-[B] Details:[/B]
-[B] Extra:[/B]
HTML:
~|[I]Avatar Request Form[/I]|~

- [B]Image:[/B]
- [B]Size:[/B]
- [B]Style:[/B]
- [B]Theme:[/B]
- [B]Colors:[/B]
- [B]Text:[/B]
- [B]Font:[/B]
- [B]Border:[/B]
HTML:
/§([B]Userbar Request Form[/B])§\

- [B]Images:[/B]
- [B]Style:[/B]
- [B]Theme:[/B]
- [B]Colors:[/B]
- [B]Text:[/B]
Last edited: