I apologize in advance for subjecting you all to my shitty taste in art for the entire first round.
Nomination Rules

First and foremost: this is a nomination-based face-off, but the system of nomination is a little different than usual. One person selects anywhere from 2-7 art pieces and then those face off until we have a winner. Then the next person nominates 2-7 portraits and we do the same thing. So for this first round, we're going to be using just my nominations. And for the next round we'll just use the next person's nominations.
The nominations are done as the round starts. So we're not waiting for a nominating phase to start the game. We start the game as soon as the first voter shows up. And thus goes every subsequent round. Whoever posts the subject first gets the round. It's on a first-come-first-serve basis. You don't have to PM me for permission or anything. If you post a new round and get ninja'd, delete it.
The same person can't make the list two rounds in a row. After your round is over, you have to pass it off to someone else. But once that round is done, you are immediately eligible to go at it again.
Put your pictures under a spoiler tag, but put the names of the pieces outside the spoilers.
Once you've got your round posted, quickly edit in the link to your post under the score so people can copy-and-paste it with the score. You can do this by right-clicking the number at the bottom of your post and left-clicking "copy link address." This is important because these rounds could go very long and we need an on-hand reference for newcomers to find the pictures, and for ourselves because we'll probably forget what the pictures look like at times.
There're no rules on what you can and can't nominate, really. It can be something you made yourself. It can be a Renaissance classic. It can be cave-art from 32,000 BC. It can be random stuff you pulled from Google Images. Reddit. Deviant Art. Whatever. Just as long as it's some sort of painting. Well. I don't know my art definitions, so maybe that's too limiting of a word. Basically, it can be any visual non-moving piece of art. Digital or hand-drawn or anything in-between.
Credit the artist to the best of your ability. If you genuinely can't find the artist, that's fine. In any case, you'll need a title. Again, give the official title to the best of your ability. But if you can't find it, just make something up.
Posting Rules
We're using the old-fashioned/possibly outdated hurt/heal format. Each piece starts with 10 points. Add one point to a portrait and subtract one point from another. Simple as bread-and-butter.
In addition to copy-and-pasting the score every time you vote, you will also copy-and-paste a link to the original post for whichever round you're on. This way newcomers can more conveniently find the artwork they're voting on and we can remind ourselves what we're voting on. The round-maker is responsible for originally creating this link, as noted in the nomination rules section. But if OP fails to do so, go ahead and make it yourself and then write the OP a haughty PM.
Take titles into account when voting for the art. Sometimes they're just generic descriptions of the piece and that's fine. Don't DETRACT for a boring title. But sometimes titles are essential to understanding the point or concept of the artwork, so that's why I ask you to take them into account.
Misc. Rules
I reserve the right to change any and all rules if this format ends up being a trainwreck. In such an event, I will make a post explaining the rule changes and edit them into this post.
City Alley by Boban Savić GETO
Fall by Beomjin Kim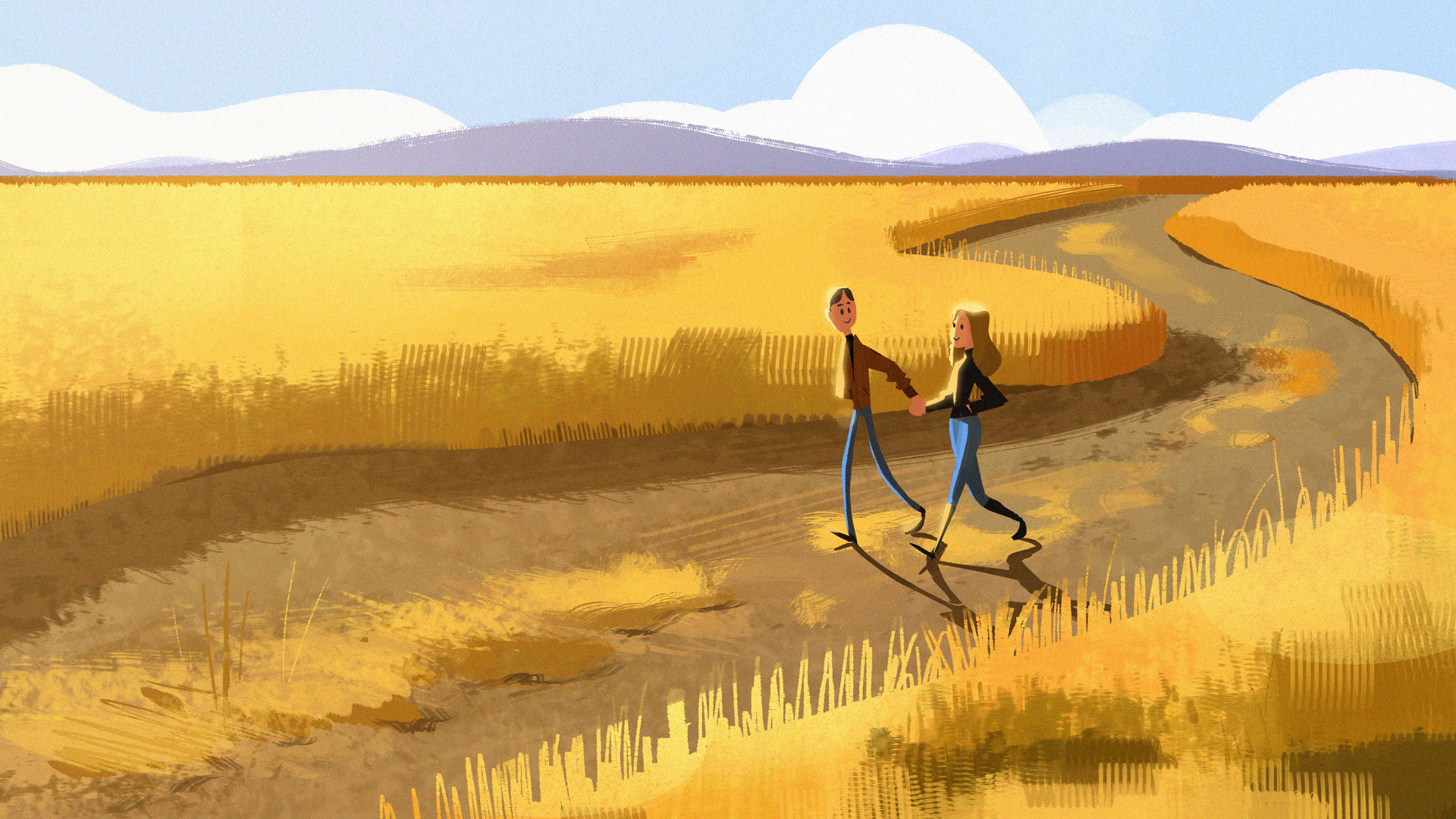 The Dreamcatcher by Matias S. Gonzalez
So Far From Home by Denis Istomin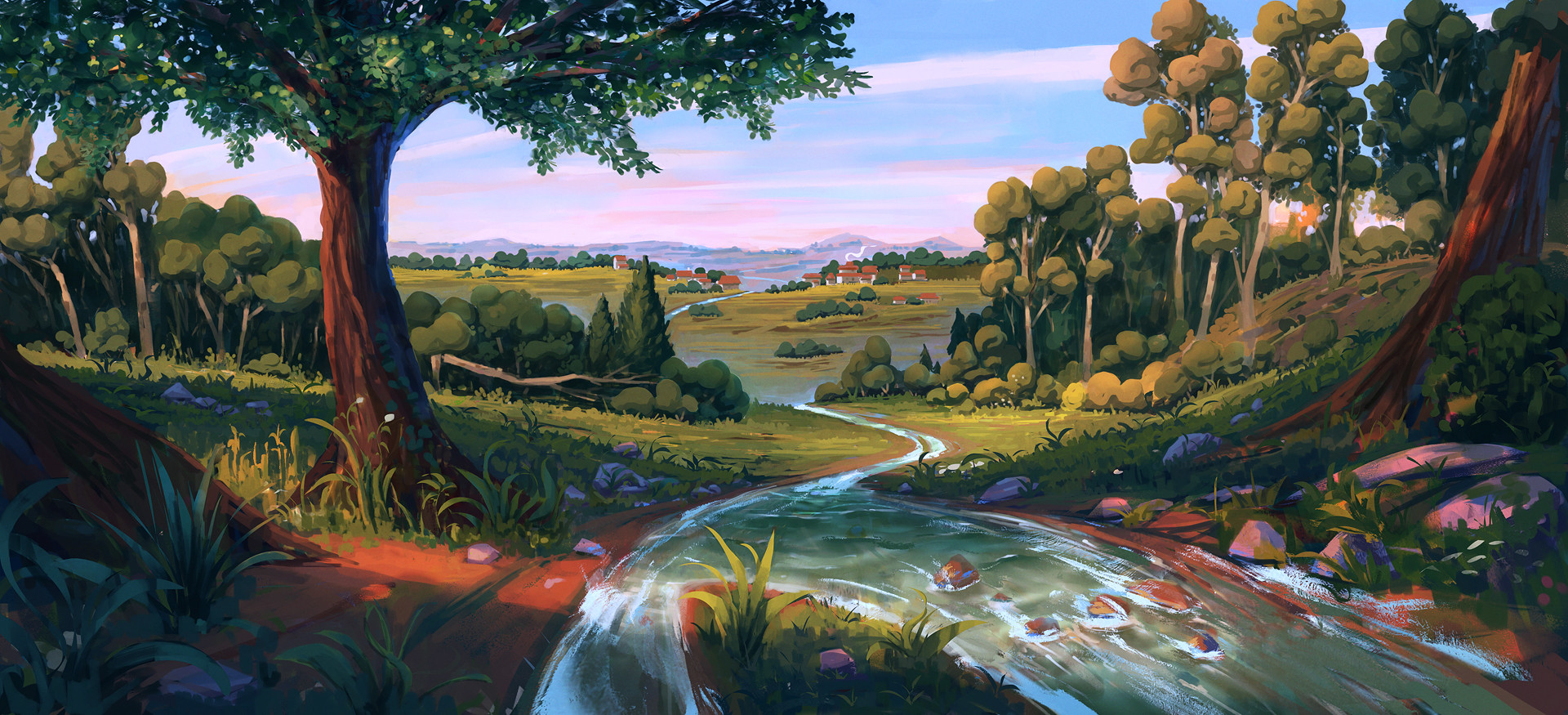 Autumn Tale 1 by Samuel Pirlot - Petroff

Virdi - a place between worlds by u/ardcernius
City Alley by Boban Savić GETO: 10
Fall by Beomjin Kim: 10
The Dreamcatcher by Matias S. Gonzalez: 10
So Far From Home by Denis Istomin: 10
Autumn Tale 1 by Samuel Pirlot - Petroff: 10
Virdi - a place between worlds by u/ardcernius: 10
https://forums.serebii.net/threads/artwork-face-off-3-minute-cooldown.669549/