And, as if by magic, the webmaster appeared...
Staff member
Admin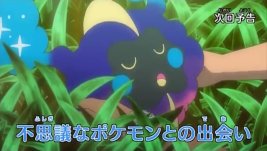 Ash and Nebby! A Mysterious Encounter!!
After having dreamt of meeting more Legendary Pokémon, Ash finds a mysterious Pokémon on the way to the Pokémon school. With no data on it existing in Rotom Pokédex, Ash nicknames it Nebby and decides to look after it. However, when he gets to school, he finds that Lillie's mother Lusamine is there and requests that he put Nebby into her care. Will Ash look after Nebby or will he give it to Lusamine?
Visit The Episode Guide
Discuss