And, as if by magic, the webmaster appeared...
Staff member
Admin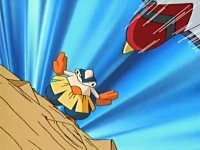 At the End of the Fray
In his quest to become the Hoenn League Champion, Ash must battle Tyson, one of his newest friends. However when the battle begins Ash finds it one of the toughest battles of his time. Will Ash win?
Visit The Episode Guide
Discuss