To start Sweet May approved this Club to come back.
In it we'll discuss the life of be an Atheist, Agnostic, anything between and beyond it, and the stuff we face in our life we of being one in modern times, and stuff as past times, and how life is changing for our people.
We'll also talk about religion in as much of a respectful way as we can, but we are. only human and will make mistakes.
Thank you Neferka & Profesco for these.

1: First things first: Let's clarify our terms.

One of the biggest obstacles to clear communication on the topic of atheism is how confusing and interconnected the different terms are. It may be convenient to categorize the different terms you'll encounter by claims made and beliefs held.

Gnostic Atheism: Commonly called "hard atheism," gnostic atheism makes the affirmative claim that no gods exist.

Gnostic Theism: The kind of theism you'll see on TV, gnostic theism makes the affirmative claim that a God or gods do exist.

Agnostic Atheism: The most widespread form of atheism, agnostic atheism is the lack of belief in any god or Gods, while making no affirmative claims about the existence of them.

Agnostic Theism: Without making the affirmative claim that a God or gods exist, agnostic theism nevertheless is a belief that a God or gods do exist.


2: Gnostic? Agnostic? What is that?

Gnostic is a term that means "with knowledge." Basically, gnostic claims are claims to know something. Since God is by some definitions a supernatural being beyond human comprehension, plenty of folks don't think it's possible to know for certain whether he exists. Agnosticism itself further splits into two kinds, that in practice and that in principle. Agnosticism in principle is the belief that knowledge about the existence of God is and always will be epistemologically impossible. Agnosticism in practice is the belief that knowledge about the existence of God is possible in principle, but that we just aren't capable of achieving it yet.

3: I've heard the term "atheism" used interchangeably with another term. What's Anti-Theism?

Anti-theism is very often conflated with atheism, yes. But even though the two do coincide, there is a difference. Anti-theism is the proactive stance against theism and, usually, religion in general. Anti-theists believe that the theistic worldview is dangerous, immoral, corrupt, false, or otherwise harmful to humanity, and that it should be discredited or abolished altogether. If you've heard talk of "militant atheism," this is most likely what the discussion was actually about. Be wary of the way these terms are misused in conversation!

4: Well that clears things up a bit. So not all atheists or agnostics hate religion?

That's correct! While atheists certainly don't agree with theists' divine beliefs, most are content to live and let private individual convictions live. In fact, plenty of atheists are able to recognize that there have indeed been some positive aspects of religion's influence on historical and even modern life. We only see so much heated arguing when private religious convictions are foisted on public policy. The debate we see today is not so much one of theism versus atheism, but rather of theism versus secularism.

5: Hold on there, sport! Now just what is Secularism?

Secularism is the social/political stance that public policies, particularly in the areas of law and education, should be defined or composed without recourse to the teachings and beliefs of any religion or theistic worldview. It's not only atheists who are secular, either. There are many good, upstanding theists who agree that, while their personal religion is fine as a guide for their personal lives, it has no special right to be a forced command for those who don't share it. The people arguing against secularism are those who would rather have religious doctrines (specifically, their own religious doctrines and no one else's) decide our society's laws and what we teach in our schools.

6: This is all making atheists sound like saints. Surely that's not the whole story?

Fair enough. You've already read about anti-theism and militant atheism, so you know that even the diverse ranks of the atheists have their own brand of extremists, just like the religions they don't believe in. Being an atheist does not automatically make someone free from all error and dogma. Exactly how good atheists will respect that all theists are individuals and the extremely dangerous or uneducated ones don't necessarily speak for their entire religion, we hope that good theists will show us the same consideration.

7: This brings up another question: Can atheists really be moral people?

ABSOLUTELY! This is one of the biggest misconceptions about atheists. Not believing in any gods or deities doesn't take away the concepts of right and wrong, or good and bad - and in fact most of our basic moral principles are the same as those theists have, we're just able to justify them in terms of a common ground everyone can discuss rather than by appeal to a supernatural being we can't easily prove to everyone's agreement. Atheists run charities, raise healthy and kind children, give back to their communities, help people in need, obey laws, and stand up for freedom and decency. It bears repeating: not believing in God does not make someone an immoral person.

8: Hmm. So it sounds like there's more to atheism than just not believing in God. What are atheists all about?

Good question! If you take it right down to the nuts and bolts, the only specific thing relating all atheists is, in fact, not believing in any gods or deities. One of the most famous contemporary atheistic figures, Sam Harris, even goes so far as to suggest that the term "atheist" is completely unnecessary. He says we don't really need the term "atheist" any more than we need a term like "non-stamp-collector."

But you're right, there is pretty much always more to the atheist "movement" than that. Some very common threads tying atheists together include a committment to the scientific method as the best path to legitimate knowledge, rational discourse on all matters of import, freedom of thought and speech, and a fierce opposition to oppression and inequality of all kinds. But each atheist is as individual as each... well, individual! Every atheist's goal is to think critically for him- or herself, so it's just about impossible to lump us all together under one conceptual description!

9: I think I've heard of that Harris guy. Are there other famous atheist figures like him?

There certainly are. Actually, Sam Harris happens to be one of a group of popular contemporary public proponents of atheism, slyly called the ""Four Horsemen of the Apocalypse." The other three are Richard Dawkins, professor of evolutionary biology; Daniel Dennett, professor of philosophy; and the newly late Christopher Hitchens, journalist, polemicist, author, and general well-heeled intellectual. These are the most famous representatives of atheism at the moment, for better or worse, but there is of course a long and dignified history of the concept. We encourage you to self-educate!
1: All of SPPF rules apply

2: Must be respectable of other's and their beliefs

This is important. Either if you come here to ask a question or are member, you must respect others while talking with one another. While talking about news article or videos, it's a different story.

3: Anyone is allowed to make a topic.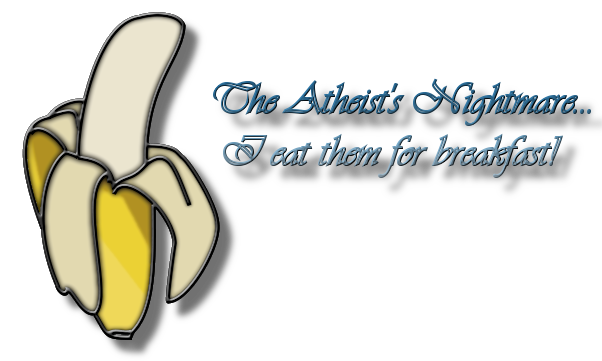 By Neferka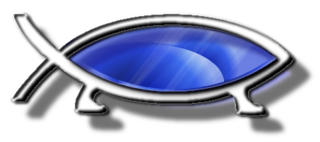 By Neferka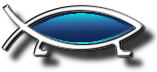 By Neferka

By Piggelz
Darato-Leader
taeuknam
Jazzy-Strings
Kiruria
fitzy909
Mogar
Mystic_Blaze
Tangeh
JohnMango95
Divine Retribution
Tattooed Tooth
Kung Fu Ferret
Zora
Last edited: