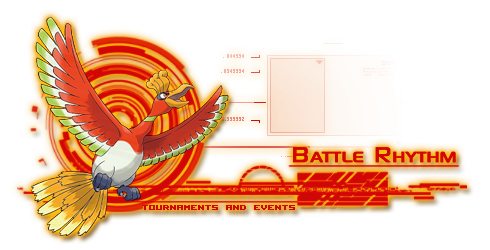 Here is where Battle Rhythm's tournaments will be posted! Here you will be able to enter tournaments against other members for large amounts of Beats. We will try to have 1-2 tournaments a month, and we will have event weekends and others when there is a need for one.
CURRENT TOURNAMENT
UPCOMING TOURNAMENTS

See
This Post
for more details.
Thank
Rayquaza the First
for the OU banner!
Congrats to our Winner - Sky Driver!
Rules
-All match-ups are Bo3
-We will be using Smogon Tiers
-All battles will take place on either PO/PS. Arrange which you will be using with your opponent.
-No Team Revealing
-There will be a 1 week and a day sign-up period, and each round will last 1 week
-This is a single-elimination tournament
-PM me with any problems
Prizes
1st: 50 Beats, and a Userbar
2nd: 30 Beats
3rd: 10 Beats
Matchups
Deadline - March 8 12:00 AM GMT -6 or USA Central Time
​
Last edited: