And, as if by magic, the webmaster appeared...
Staff member
Admin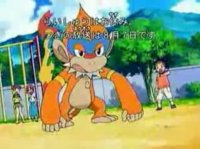 The Pokémon Summer-School Offer!
On their way to Celestic Town, Ash & Co. meet up with Professor Rowan and find a Pokéon Summer School. In it, you get given a Pokémon to take care of and raise in order for you to use it at the end of the month and win a championship. Ash & Co. all decide to join in. However, with these new Pokémon come new problems. Will they obey?
Visit The Episode Guide
Discuss