Introduction~
Hey, its dragonuser here. This is a team I recently created, and just thought that I would post it here. The title for this team is dedicated to my SPL team the Circus Maximus Tigers. So the idea for this team originally started around a month ago. I was talking to my old tutor and friend Lamppost and eventually we started to talk about our SPL battles during the week. While he was talking about his, he mentioned how Conkeldurr was the key factor in getting his win over Blue Star. I then thought how I used to love using Conkeldurr, but had recently completly stopped using him. So i decided to build a team around him, but then i got lazy and the Conkeldurr project was put on the backburner. Recently I was talking to user zerofield, and he mentioned how he loved using Conkeldurr and that he was an often overlooked threat. So once again the Conkeldurr project was started. I primarily built this team to beat user Hantsuki this week for SPL. I was bored of all of my current teams, and wanted to make a new team to finish the season. Earlier today the team won
5-0
against Hantsuki, pleased with the teams results I am deciding to post an RMT on it.
This team was originally based around a Conkeldurr + Alakazam+ nasty plot Celebi offensive core, but i recently changed Alakazam to a mixed Jirachi to lure in and KO Skarymory, Dragonite, and Gliscor.
Team at a Glance~
Inside Look~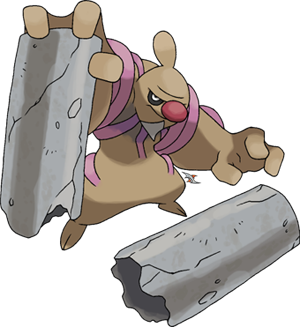 Conkeldurr (M) @ Leftovers
Trait: Guts
EVs: 120 HP / 252 Atk / 136 SDef
Adamant Nature (+Atk, -SAtk)
- Bulk Up
- Drain Punch
- Mach Punch
- Payback
A true dark horse and a really underrated pokemon. Many teams are weak to him, and don't even notice it. The EV spread here allows Conkeldurr to hit as hard as he can from the start, while retaining special bulk. This ev spread gives conkeldurr enough bulk to take a sun boosted fire blast from heatran, while at full health, and drain punch back. Payback is used over stone edge to let Conkeldurr hit and KO gengar alot easier, as sub disable gengar can be a major threat to this team.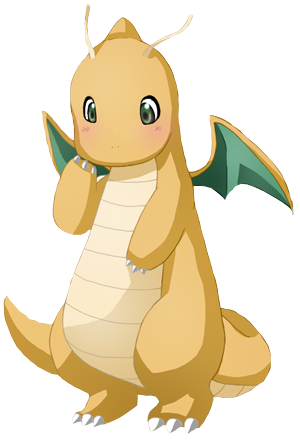 Dragonite (M) @ Choice Band
Trait: Multiscale
EVs: 252 Atk / 4 Def / 252 Spd
Adamant Nature (+Atk, -SAtk)
- Outrage
- Fire Punch
- Earthquake
- ExtremeSpeed
This pokemon was one of the last members added to this team, although that doesnt make him any less important. Choice Banded Dragonite hits harder than a truck, and is a very valuable wall breaker. Often times early game I just click outrage, and watch as my opponents walls cripple as they were expecting me to dragon dance. Stuff like Donphan and Gliscor are 2HKO'd by outrage, and they often switch in meaning one less physical wall for Conkeldurr to deal with. Although I usually just click Outrage, Dragonite's other moves are also very valuable. Fire Punch allows me to KO both Ferrothorn and Forretress, as well as heavily denting skarmory. Earthquake is almost exclusively for Heatran. Heatran is always a pain to deal with, so getting a free KO on him is always nice. The final move(probably most useful) is Extremespeed. Late game, it is extremely easy to pull of a Choice Banded Extremespeed sweep. This is also a nice way to deal with fast but fail threats like Weavile or Infernape. Also the random 4 EV's in defeence are because I remember hearing that not putting those EV's into HP let me switch into Stealth Rocks one more time.
Heatran (F) @ Leftovers
Trait: Flash Fire
EVs: 248 HP / 8 Def / 212 SDef / 40 Spd
Calm Nature (+SDef, -Atk)
- Lava Plume
- Stealth Rock
- Protect
- Roar
Such a beautiful pokemon. This guy is my main defense against sun teams, and powerful special attackers like Calm Mind Latias. The EV spread here was reccomended by user
Makaveli
, as the 40 speed EVs let him outspeed Bulk Up Breloom, and the rest is poured into increasing Heatrans special bulk. Stealth Rock is the most important move on this set, as it limits the times pokemon like Dragonite and Salamence can switch in. Lava plume is nice, and burning terrakions on the switch is always fun. Roar is really useful in beating Calm Mind Latias.
Gliscor (M) @ Toxic Orb
Trait: Poison Heal
EVs: 252 HP / 176 Def / 80 Spd
Impish Nature (+Def, -SAtk)
- Protect
- Substitute
- Earthquake
- Toxic
My god, what a monster. I know that this team was built around Conkeldurr, but this guy is the real star of the show. He can straight up toxic stall 90% of the metagame, its unreal. The EV's here are fairly simple. I placed 80 EVs in speed, so Gliscor can outspeed all common forms of rotom(as they usually aim for 244 or 245 speed). Thus letting me toxic stall/hydro pump stall them to death. The rest of Gliscor's EVs are spent in defense and HP, as to mazimise his bulk. A faster spread could be used, although that would make Swords Dance Terrakion and Offensive Swords Dance Scizor much more difficult to deal with.
With Toxic Heal + Protect + Toxic + Substitute Gliscor = untouchable. I dont think I can emphasize this enough. Gliscor's moves are vital on this set, as earthquake allows me to hurt pokemon like Scizor who are immune to Toxic. I have contemplated using Aerial Ace > Earthquake to handle Bulk Up Breloom better.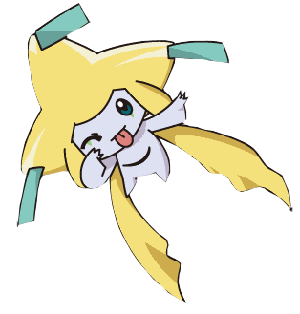 Jirachi @ Expert Belt
Trait: Serene Grace
EVs: 128 Atk / 148 SAtk / 232 Spd
Mild Nature (+SAtk, -Def)
- Thunderbolt
- Iron Head
- Psychic
- Hidden Power [Ice]
Jirachi is one of the best lures out there. I am using the spread that Shakeitup used on his jirachi, but with a slight alteration. I bumped Jirachi's speed up to 232 EVS, as that way he
always
outspeeds an adamant Sand Veil Gliscor and adamant Haxorus. This greatly helps my teams weakness against both of them. If my opponent has a skarmory on their team, I usually start the game by spamming Iron Heads, and due to my lack of recovery they tend to think that I am a Scarf variant. Then as they set up spikes I can nail them with a Thunderbolt, leaving them weak enough for a +1 Conkeldurr to beat later. Hidden Power Ice is to get the surprise factor on dragons, and either ko them or leave them to be picked off by Dragonite's Extremespeed later. Psychic was later added to alleviate my weakeness to Toxicroak, and help against pokemon like conkeldurr.
Celebi @ Leftovers
Trait: Natural Cure
EVs: 220 HP / 112 SAtk / 176 Spd
Modest Nature (+SAtk, -Atk)
- Nasty Plot
- Giga Drain
- Recover
- Earth Power
The Final member of this team, but far from the least important. This Celebi is my primary answer to non Acrobatics Gliscors. It is easy to set up a Nasty Plot and Giga Drain my way through the Gliscors. Earth power is primarily for KO'ing Heatrans, as Celebi just draws them in. By using Celebi to lure Heatran, Jirachi can function to its full potential. The EV spread allows Celebi to outspeed and KO Adamant Lucario, who would otherwise be a major threat to this team. The main role of Celebi on this team is, bar defeating gliscor, is tanking powerful Water STABs. Celebi is vital to my defense against rain teams.
Closing Words~
I am extremely happy with the way this team turned out. Its a fun team to use and, in my opinion, handles the current metagame fairly well. Shoutouts goto Makaveli for being there to battle the team while in it's early stages. Oh he also found all the great pictures for this RMT x). I also want to thank Gamefreak and AB2 for looking over the team and offering their critiques. Also to master2738 for formatting some of the pictures.
Puretrainer (Conkeldurr) (M) @ Leftovers
Trait: Guts
EVs: 120 HP / 252 Atk / 136 SDef
Adamant Nature (+Atk, -SAtk)
- Bulk Up
- Drain Punch
- Mach Punch
- Payback

Master (Dragonite) (M) @ Choice Band
Trait: Multiscale
EVs: 252 Atk / 4 Def / 252 Spd
Adamant Nature (+Atk, -SAtk)
- Outrage
- Fire Punch
- Earthquake
- ExtremeSpeed

WhiteStone (Heatran) (F) @ Leftovers
Trait: Flash Fire
EVs: 248 HP / 8 Def / 212 SDef / 40 Spd
Calm Nature (+SDef, -Atk)
- Lava Plume
- Stealth Rock
- Protect
- Roar

Makaveli (Gliscor) (M) @ Toxic Orb
Trait: Poison Heal
EVs: 252 HP / 176 Def / 80 Spd
Impish Nature (+Def, -SAtk)
- Protect
- Substitute
- Earthquake
- Toxic

Zerofield (Jirachi) @ Expert Belt
Trait: Serene Grace
EVs: 128 Atk / 148 SAtk / 232 Spd
Mild Nature (+SAtk, -Def)
- Thunderbolt
- Iron Head
- Psychic
- Hidden Power [Ice]

TGT (Celebi) @ Leftovers
Trait: Natural Cure
EVs: 220 HP / 112 SAtk / 176 Spd
Modest Nature (+SAtk, -Atk)
- Nasty Plot
- Giga Drain
- Recover
- Earth Power
Last edited: