Hello Serebi it's been a while since I've posted a RMT, and after winning the bw2 tourney with my team i thought this is the perfect time to show everyone my team and maybe improve it. This team was built by me and my tutor [Skynet] When bw2 first come out everyone was using rain and I wanted to be different and use sand, my team does not need a spinner because with speed I can beat most pokemon anyway. Gilscor is one of the best sand abusers ever because of it's ability Sand Veil, by setting it up i can sweep and around 3 because they may miss if sand is up.​
​
​
We start off with Tyranitar for the sand, we go with a mix set with focus sash.
I said I wanted to abuse sand so i decided on Gliscor to do the job and went with the acro set which i really like because of sand veil.

I needed something to keep Poiltoad from getting rain in so Keldeo was there to set up and scare it away so I can keep sand up.



Jirachi is here to sweep with Iron Head while pokemon who get hurt by sand take even more damage, I went with a Choice Scarf set for max speed to beat fast pokemon.




Terrakion is a perfect sweeper to use in sand, I went with the Choice Band set to do max damage and to hurt Gilscor and Skarmory and any other bulky pokemon.




Salamence is my sweeper once I have dealt with all the steel pokemon, I went with the choice scarf Moxie set so I can out speed pokemon such as torn and ko them while Moxie raises my attack each time I beat a pokemon.
In Depth
Tyranitar (F) @ Focus Sash
Trait: Sand Stream
EVs: 192 Atk / 252 Speed,64 Sp Atk
Hasty Nature (+Spd, -Def)
- Superpower
- Crunch
- Fire Blast
- Stealth Rock

With the mixed set of Tyranitar not only can it stand its ground it can trick Scizor by using Fire Blast instead of switching, Scizor will try use U Turn on Tyranitar but Fire Blast will give them beat them and that will deal with one steel pokemon so Salamence can sweep. With Focus Sash it can deal with Lucario and Terrakion as long as the foe does not have a weather user such as Poiltaod then we can use Superpower to kill them in one while surviving Close Combat , if they do, then we have to switch to keep Tyranitar alive. Crunch is a very useful move then the foe is using Jeillcent since it can be a real pain to my team, Stealth Rock is one of the best moves since it hurts pokemon when they switch in and ruins Dragonites Muiltiscale ability and it ruins other Focus Sash users, it also helps Salamence kill torn with one outrage hit and makes Salamence job easy to set up Moxie. The nature of Tyranitar is Hasty because out speed a lot of pokemon while doing as much damage as possible.
Gliscor (M) @ Flying Gem
Trait: Sand Veil
EVs: 40 HP / 252 Atk / 216 Spd
Adamant Nature (+Atk, -SAtk)
- Swords Dance
- Acrobatics
- Earthquake
- Substitute

Gliscor is one of my main sweepers on my team. Thanks to Sand Veil we can go into a Substitute, with a bit of luck we can set up Sword Dance and start sweeping, I have encounted a lots of battles where Sand Veil has cost someone the game, some say it's hax, but it's just like Jirachis ability. With Flying Gem I can ko a lot of pokemon like Latios, Torn and Thun it also can do a lot of damage to some water pokemon and not forgetting the STAB bonus for Acrobatics, Earthquake can be very useful when a flying pokemon uses Roost we can use Earthquake to get a super effictive hit in and helps me deal with Jirachi and Ninetails to stop sun from being up , It can also be used to prevent Iron Barbs from Ferrothorn from hurting me when Ferrothorn is on low health. The evds are kind of standard, but I use 40 hp just to make sure I can survive a strong hit. Here is an example of Gilscor power without setting up Sword Dance Gliscor used Acrobatics!
Gliscor's Flying Gem raised Acrobatics's power!
The foe's Politoed lost 100% of its health!
The foe's Politoed fainted!
now not all Poiltoads will die in one because some may have hp evds and def but this one never so it shows how strong and usful Gilscor can be.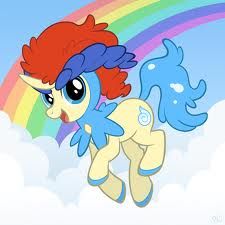 Keldeo @ Leftovers
Trait: Justified
EVs: 252 SAtk / 252 Spd
Modest Nature (+SAtk, -Atk)
- Calm Mind
- Hidden Power [Ghost]
- Secret Sword
- Hydro Pump

Keldeo is here to scare water pokemon away with Secret Sword, with Hideen Power Ghost I am able to hit Jellicent which is a real pain to my team, I never wanted Hidden Power Ice because a quick switch to Jirachi will deal with dragons since it out speeds them, I went with the Calm Mind set so I can sweep a few pokemon or just dish out as much damage as I can and to take Sp Atk hits, Hydropump is really strong even against water so I can abuse rain with it, i can also take out Ferrothorn with Secret Sword while hurting other pokemon which resist Hydropump. I went with modest because I don't really need to out speed any pokemon because I would switch if torn or thun came in.
Jirachi @ Choice Scarf
Trait: Serene Grace
EVs: 252 Atk / 252 Spd
Hasty Nature (+Spd, -Def)
- Iron Head
- Fire Punch
- Thunder
- Trick

Jirachi is the star of my team it beats dragons, torn or any other pokemon which does not resist Iron Head, I went with a Choice Scarf set because I want to sweep with Iron Head and stop Choice Scarf abusers such as Salamence, Fire Punch is used to deal with steel types which resist Iron Head once all steel pokemon are gone then I have Jirachi and Salamence to sweep the rest of the pokemon, Thunder is used to beat Poiltoad, Skarmory when rain is up and can par a pokemon which could help later on in the game, Trick is used to deal with stall pokemon or pokemon trying to set up Calm Mind, I don't really use Trick often because I can deal with stall with Keldeo and Gilscor unless they have Roar to stop Gilscor from setting up.
Terrakion @ Choice Band
Trait: Justified
EVs: 4 HP / 252 Atk / 252 Spd
Jolly Nature (+Spd, -SAtk)
- Quick Attack
- Close Combat
- Stone Edge
- Earthquake/ X-Scissor

Terrakion is not Choiced Scarfed because I want it to so max damage by using Choice Band, with Choice Band do a lot of damage to Skarmory and Gilscor and do a lot of damage to stall type pokemon, Quick Attack is used to deal fast pokemon with low hp and with Choice Band I can make sure it kills the low hp pokemon. Close Combat is used to sweep pokemon and beat steel types to let Jirachi and Salamence sweep, combined with Choice Band this pokemon becomes a real threat to the foe unless there is a faster pokemon than it but because of Jirachi and Salamence I can make sure I will deal with those fast pokemon, Stone Edge is used to beat dragons and Gilscor, it can also ko a Jellicent in 2 hits, Earthquake is a filler move but i can use it to beat any pokemon weakness Earthquake such as toxicroak which resist my other moves. I made Terrakion Jolly because I want to out speed some pokemon but I also want to dish out a lot of damage too.
Salamence (F) @ Choice Scarf
Trait: Moxie
EVs: 252 Atk / 252 Spd
Adamant Nature (+Atk, -SAtk)
- Outrage
- Earthquake
- Crunch
- Fire Blast

Salamence is the king of sweepers when all steel and stall pokemon are gone I can sweep pokemon by using Outrage which can kill a lot of pokemon in one and with Moxie making it stronger every time it kills a pokemon it very makes it hard for people to get the victory over me unless they have Ice Shard, I went with the normal Choice Scarf set with Fire Blast to beat Ferrothorn and other steel pokemon which have not been taken care off, Earthquake and Crunch are used to deal with low hp pokemon or even pokemon weakness the moves so I don't get locked into Outrage when there are steel pokemon to beat Salamence.
Closing
This team has been real good for me sweeping lots of people and have won me the BW2 tourney and has did very well in ladder, this team has problems with stall sometimes which can be really hard to deal with but it is a successful team and a good sand team in BW2. Due to building other teams for tourneys I was unable to keep laddering with this team to get higher.
Thanks to my great tutor Skynet for helping me build the team and understand it more and thanks to those people who help me test it.​
Hasty + 252 Speed / 64 Special Attack / 192 Attack on Tyranitar and hp ghost on Keldoe.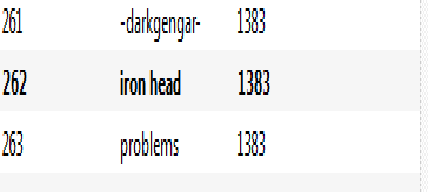 Jirachi @ Choice Scarf
Trait: Serene Grace
EVs: 252 Atk / 252 Spd
Hasty Nature (+Spd, -Def)
- Iron Head
- Fire Punch
- Thunder
- Trick

Salamence (F) @ Choice Scarf
Trait: Moxie
EVs: 252 Atk / 252 Spd
Adamant Nature (+Atk, -SAtk)
- Outrage
- Earthquake
- Crunch
- Fire Blast

Terrakion @ Choice Band
Trait: Justified
EVs: 4 HP / 252 Atk / 252 Spd
Jolly Nature (+Spd, -SAtk)
- Quick Attack
- Close Combat
- Stone Edge
- Earthquake

Gliscor (F) @ Flying Gem
Trait: Sand Veil
EVs: 252 Atk / 252 Spd
Adamant Nature (+Atk, -SAtk)
- Acrobatics
- Substitute
- Swords Dance
- Earthquake

Tyranitar (F) @ Focus Sash
Trait: Sand Stream
EVs: 192 Atk / 252 Spd/ 64 SAtk
Hasty Nature (+SpD, -Def)
- Superpower
- Crunch
- Fire Blast
- Stealth Rock

Keldeo @ Leftovers
Trait: Justified
EVs: 252 SAtk / 252 Spd
Modest Nature (+SAtk, -Atk)
- Calm Mind
- Hidden Power [Ghost]
- Secret Sword
- Hydro Pump
Last edited: