And, as if by magic, the webmaster appeared...
Staff member
Admin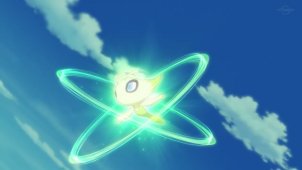 Celebi: A Timeless Promise
Three years ago, Goh visited Azalea Town in Johto and met a young boy. The boy was searching for the Mythical Pokémon, Celebi so Goh decided to help him, but Celebi is a lot harder to find than they thought. At one point, the pair split up with the plan to meet back the next day but Goh's new friend never arrived. In the present, Goh returns to Azalea Town. Will he learn what happened?
Visit The Episode Guide
Discuss