And, as if by magic, the webmaster appeared...
Staff member
Admin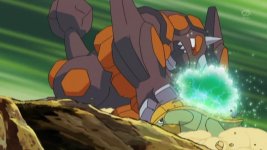 Tower Tycoon! That Man, Palmer!
It is the final day of the Twinleaf Festival. On this day, a tournement takes place. The winner of the tournement has to fight the Tower Tycoon; Palmer. With Dawn, Barry & Ash enterring the tournement, the fight is sure to be tough. Ash gets to the end and has to fight Palmer. Will Ash manage to win?
Visit The Episode Guide
Discuss