And, as if by magic, the webmaster appeared...
Staff member
Admin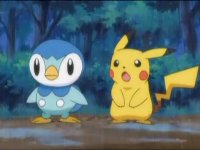 The Pikachu-Piplup Drifting Chronicle!
Finally leaving Iron Island and heading towards Akebi Town, Ash & Dawn find that they've inadvertantly left Pikachu & Piplup on a deserted island and have to go back as soon as possible. Back on the island, Pikachu & Piplup explore and discover that some Corphish & Mantyke are looking after a mysterious yet familiar gem...
Visit The Episode Guide
Discuss