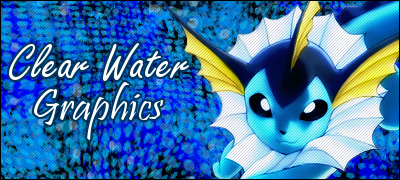 http://oi48.*******.com/fd6qgp.jpg
iPokemon's Rules
1. All SPPF, Fan Art Shop, and Signature Rules rules apply.
2. I only make signatures, avatars, and user bars, so please don't ask me for anything else. Winterbreezesrule can do chibi/manga drawings.
3. If you happen to like something I make for you and you use it as your signature or avatar, please give me credit.
4. Please be patient. I try to work quickly, but please don't keep asking if a graphic is done or not.
Also, this is my first time opening a graphics shop, so I am new to the business.
5. Please use the form given when you request something.
6. If you are going to use anything I make in your signature, avatar, etc., I suggest you upload it to your own image hosting site.
7. Please don't blame me if your graphic gets deleted.
8. Once you request something, please wait until the requested graphic is done before you request again.
9. Only one request per person at a time, you may request again once the requested graphic is finished.
10. I try my best, if the graphic I make for you doesn't suit your fancy, feel free to tell me!
11. If the waiting list is full, don't request until a spot is open.
12. If you want me to edit a graphic for you, post a message on my profile right here.

Winterbreezesrule's Rules
1. One request per every 24 hours, on the dot. This also includes Denied requests.
2. Please be patient. It takes me time to make these things, and I do have a life off of the internet.
3. If my waiting list is full and you request, you will receive a week long ban from my section of the shop.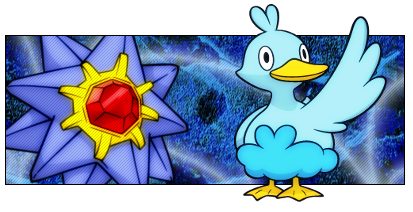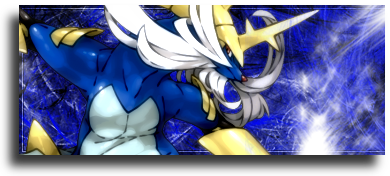 HTML:
[B]Hey iPokemon, I would like a banner![/B]
[B]Image(s):[/B] 
[B]Do you want text?:[/B] 
[B]Font:[/B] (From dafont.com) If you don't choose one, I'll pick one for you. 
[B]Color Scheme:[/B]
[B]Size:[/B] (Default Size is 400x160)
[B]Do you want a drop shadow?[/B]
[B]Do you want a pop-out signature?[/B]
[B]Other:[/B]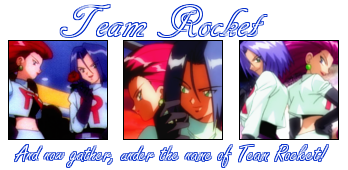 HTML:
[B]Hey iPokemon, I would like an avatar signature![/B]
[B]Image:[/B] (Max 3, one for each avatar)
[B]Text:[/B]
[B]Color Scheme:[/B]
[B]Other:[/B]

HTML:
[B]Hey iPokemon, I would like an avatar![/B]
[B]Image(s):[/B]  
[B]Text:[/B]
[B]Color Scheme:[/B]
[B]Size:[/B] (Default Size is 100x100)
[B]Other:[/B]



HTML:
[B]Hey iPokemon, I would like a userbar![/B]
[B]Pokemon:[/B] (Specify if the Pokemon is shiny or normal)  
[B]Text:[/B]
[B]Color Scheme:[/B]
[B]Animated?[/B] (Yes or No)
[B]Placement of everything[/B] (Where the Pokemon and text should be, etc.)
[B]Other:[/B]
1. Hydri
2. DefaultAsAwesome
3. Koss Birro
4. fizzay
5. Skywardswordsman
HTML:
[B]Characters Included:[/B] (pictures please! I'll do ANYTHING)
[B]Expressions:[/B] (one for each character)
[B]Type:[/B] (chibi or manga. I'm still working on realistic)
[B]Background:[/B] (if you don't want one, it'll be white. Sorry, I can't remove backgrounds with my current program)
[B]Size:[/B] (horizontal recatangle, vertical rectangle, or square)
[B]Shading/Highlights:[/B] (tell me if you want it)
[B]Other:[/B] (anything else)
1. DefaultAsAwesome
2. -----------------
3. -----------------
What DefaultAsAwesome can do:
HTML:
[B]Hey, DefaultAsAwesome, I want a Trainer Card![/B]
[B]Background:[/B] (Optional)
[B]Trainer:[/B]
[B]Pokemon and Gender"[/B] (minimum of 1, maximum of 6)
[B]Pokemon beside the trainer:[/B]
[B]Badges:[/B] (From any region, can be mixed)
http://i46.*******.com/i3dkt3.png
​
Last edited: