And, as if by magic, the webmaster appeared...
Staff member
Admin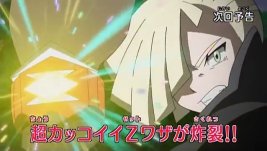 Come Forth, Lycanroc with the Crimson Look!!
While at the schoo, Ash learns of a powerful trainer who has come to Melemele Island. Ash eagerly finds this trainer and challenges him to a battle. The battle is strong with the trainer's Z Move coming into full force but soon after the battle starts, Lillie appears and confirms that this trainer is her brother, Gladion. Why is Gladion here?
Visit The Episode Guide
Discuss
Last edited: