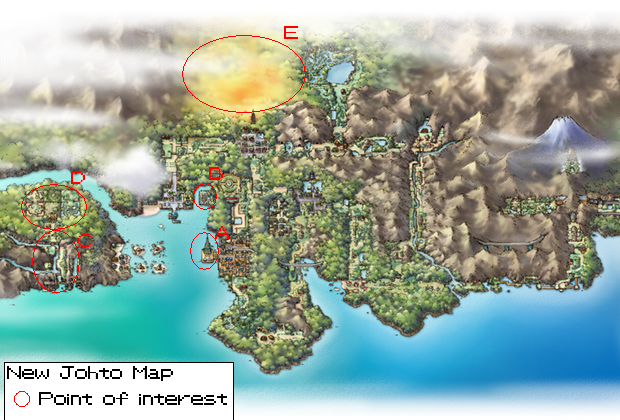 A: Building next to Radio Tower. Possible reconstruction of Brass Tower?
B: Area next to National Park.
C: Area directly west of Cianwood City. Possible Route 47?
D: Area NW of Cianwood City. Separated into 6 different square areas. Johto Safari Zone for 3rd and 4th gen Pokemon?
E: Area north of Ecruteak City. What's with the random desert all of a sudden?