And, as if by magic, the webmaster appeared...
Staff member
Admin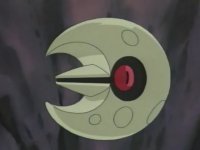 Crazy As A Lunatone!
Ash & Co. find a Lunatone that has crashed and take it to the Pokémon Center to heal it. However the PMC have other plans for the Lunatone and intend to capture it. Will they succeed?
Visit The Episode Guide
Discuss...