And, as if by magic, the webmaster appeared...
Staff member
Admin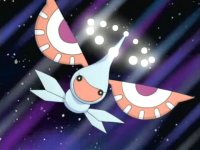 Cruisin' For A Losin'
It's May's 4th Contest and she is eager for her 3rd win. SHe ends up against the Co-ordinator with a Lairon that she met yesterday aswell as Drew and his Masquerain. Will she emerge triumphant?
Visit The Episode Guide
Discuss