And, as if by magic, the webmaster appeared...
Staff member
Admin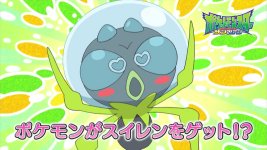 Dewpider gets Lana!!
It's a time when the Pokémon, Dewpider, migrate to find a new place to live. However, for one, it's completely unable to find a new home. However, it soon crosses paths with Lana and falls in love with her, deciding to follow her to the Pokémon School. Will it be able to find a new home?
Visit The Episode Guide
Discuss