And, as if by magic, the webmaster appeared...
Staff member
Admin
Disaster of Disguise (337)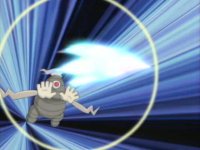 Disaster of Disguise
After getting some Contest tips, May & Co. arrive in Verdanturf Town and meet up with a Masked-trainer and his Dusclops. He intends to participate in the contest, but his mom wont let him. Will he be able to participate?
Visit The Episode Guide
Discuss