And, as if by magic, the webmaster appeared...
Staff member
Admin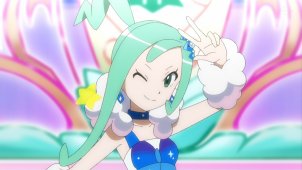 Eevee and Sylveon! Encounters and Reunions!!​
Chloe learns that a Sylveon has been gaining a lot of attention in Pokémon Contests in Hoenn so decides to head there with Eevee to meet its trainer, Serena. However, Chloe ends up entering the contest as well with Eevee. Will Chloe and Eevee do well in their first Contest? Ash & Goh also head to Hoenn to meet Chloe but when they get there, they meet up with the Gym Leader, Wallace...
Visit The Episode Guide
Discuss