And, as if by magic, the webmaster appeared...
Staff member
Admin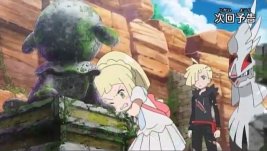 EffortfuLillie! A Determined Runaway Act!
With Lusamine having been taken into Ultra Space by Nihilego, Nebby having evolved into Cosmoem and unable to move, and Lillie encountering her childhood fears, Lillie & Gladion decide to head to Poni Island in order to find a way to get through to Ultra Space to save their mother. Meanwhile, Ash consults with Hala after learning that Lillie has run away. Will he be able to help?
Visit The Episode Guide
Discuss