And, as if by magic, the webmaster appeared...
Staff member
Admin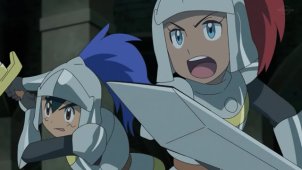 Elite Four Wikstrom! The House of Chivalry
While training Farfetch'd, Ash learns that the Kalos Elite Four member Wikstrom is currently helping train various Pokémon and trainers that want to show their true strength. Ash is enthused and he takes Farfetch'd, while Goh takes Scyther, to Wikstrom's training grounds in Kalos. Will the training succeed?
Visit The Episode Guide
Discuss