And, as if by magic, the webmaster appeared...
Staff member
Admin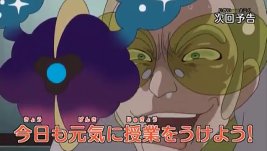 Faba Strikes Back! Nebby Gets Abducted!!
With her memories awakened, Lillie has overcome her fears of touching Pokémon, so is enjoying hugging & playing with the various Pokémon at the Pokémon School. However, since her memories revealed Faba to have been at fault, Faba is now reacting and is plotting to kidnap Nebby and use it to open Ultra Wormholes to summon the Ultra Beasts. Will he be successful?
Visit The Episode Guide
Discuss