And, as if by magic, the webmaster appeared...
Staff member
Admin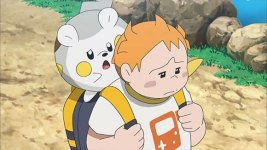 Farewell, Sophocles!
Sophocles has overheard his parents seeking advice about moving and that means that Sophocles would have to leave the Pokémon School. Feeling down due to this, Ash & co. find out that he's moving and decide to throw a party for him. Will it cheer him up or is this an entirely big misunderstanding?
Visit The Episode Guide
Discuss