And, as if by magic, the webmaster appeared...
Staff member
Admin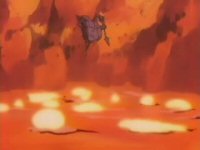 Fight For The Meteorite!
Out at Mt. Chimney, Ash meets up with Professor Cozmo to find that Teams Magma & Aqua are at the Mountain searching for Groudon...and to make matters worse they stole a Meteorite. Will Ash get it back?
Visit The Episode Guide
Discuss