And, as if by magic, the webmaster appeared...
Staff member
Admin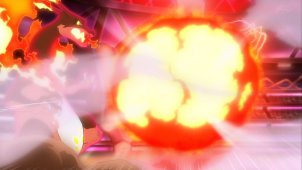 Finals III: Strongest​
Ash and Leon's battle is coming to a head. With Ash having managed to take out all but three of Leon's Pokémon, the battle is tense as all of Ash's Pokémon have been weakened through Leon's tactics. Ash continues to push through without any hesitation. With the battle becoming tense, the stage is set for Pikachu against Charizard. Will Ash manage to push through and get the win?
Visit The Episode Guide
Discuss