And, as if by magic, the webmaster appeared...
Staff member
Admin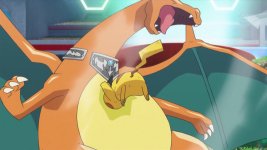 The Finals! Ash VS Alain!!
It's time for the final of the Kalos Pokémon League and it's down to Ash and Alain. As Ash has never won against Alain before, he plans his strongest offence with Pikachu, Greninja and the others. However, Alain is a formidable opponent, being able to go through the league barely using any Pokémon other than Charizard and Metagross. To start, Ash sends out Pikachu. Will he be able to make a dent in Alain's team?
Visit The Episode Guide
Discuss