And, as if by magic, the webmaster appeared...
Staff member
Admin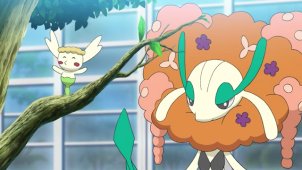 Flabébé's White Flower​
One day while tending to Cerise's Laboratory, Goh's Flabébé start to evolve. While four of them evolved into Floette, one remained a Flabébé: his White Flower Flabébé. This Flabébé seems to be unable to fly as the petals on its flower are all gone. Goh decides to head with it back to Kalos in order to find the flower it holds, but as it's a rare flower it is a big task. Will Goh be able to help his Flabébé?
Visit The Episode Guide
Discuss