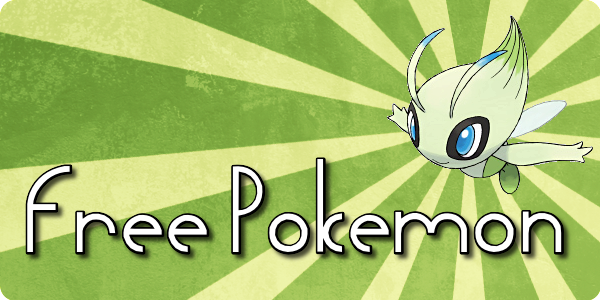 IF YOU WANT A REPLY WITHIN 24 HOURS PM ME AND POST IN THE SHOP
If you want a WiFi trade, be sure to post in the shop, and PM both me AND Tyranith with your request!
Shop Index

#1 Rules/Request Form (READ THIS)
#2 Completed Pokemon/Current Stock
#3 Completed Pokemon (Check here to see if I have finished your order!)
#4 Trophy Case
#5 Tyranith's Rules/WiFi Trading (READ THIS)
#6 Trading hours
#7 Reserved
Shop Rules
Read ALL of the rules BEFORE PM'ing me or posting in the shop!
1.
Only
ONE
free Pokemon per person per day!
2.
To prove you read all the rules, in your message to me include the word "pineapple"
3.
Training/Breeding for Flawless and/or Shiny Pokemon takes awhile. You'll have to wait for me to finish. I WILL contact you when I'm done.
4.
I will NOT train any un-breedable Pokemon unless you supply them.
5.
All WiFi trades will be done through
Tyranith
.
6.
To see the rules on receiving your Pokemon, click
here
.
6.
Please DO NOT redistribute my Pokemon. My Pokemon are for PERSONAL USE ONLY. If I see one of my Pokemon being redistributed, I will ban you from the shop.
7.
The trainers
SCOUT
and
エンキドゥ
are caught/bred by me. Any other Pokemon, I cannot assure the legitimacy.
8.
Requests without the FULL request form will be ignored. I do NOT want to see the word "any" in your request besides Hidden Power.
9. Use proper grammar and FULL words in your request. This means no shortening words. (ur, wat, etc, WILL MAKE ME IGNORE YOUR ORDER) Acronyms such as UT, T, are fine.
Pokemon:
Nickname (Optional):
Nature:
Ability:
Gender:
Hidden Power:
EV trained or UT:
EV's (optional):
IVs:
Egg Moves/Moves:
Shiny (Yes/No):
Held Item:
Level (1/50/100):
Extras:
Banners made by NovaBlue! Thanks a lot!
​
Last edited: