And, as if by magic, the webmaster appeared...
Staff member
Admin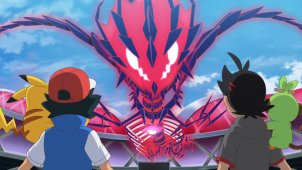 Goh and Cinderace! The Place Where It All Began!!​
Before the finals, Ash, Goh and Cinderace return to the scone store where Goh and Cinderace first met when it was a Scorbunny. Cinderace reunites with the Nickit there who have changed their ways and become loved by the local people. However, before too long, a group of Galarian Meowth led by a Perrserker appear and start causing trouble, and Team Rocket are not far behind. Will Cinderace be able to help the Nickit protect the town?
Visit The Episode Guide
Discuss