ANY person can enter!
ANY website can participate!
ANY thing can happen! Its the...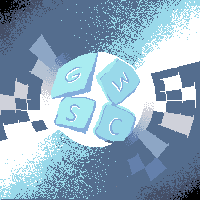 With an overwhelming amount of votes, tomthepom grabbed the victory with his amazing trainer sprite.
Medium:
Scratch or Edit
Sprite source:
All 5th gen sprites
http://www.serebii.net/pokedex-bw/
Challenge:
"Evolution brought to the next level"
The challenge for this week is to take a pokémon and make a MEGA-evolution. For those who are behind on the 6th gen news, you can check what mega-evolutions are on
www.serebii.net
You can choose whether you edit an existing sprite or scratch is. The choise is up to you.
Good luck
Restrictions/TroubleShooting
-Must be within the 96x96 limits.
Post your entry here in the thread by 11:59p.m. Sunday, and voting will occur the following Monday! Thanks to everyone who has entered the contest, and will enter this one
Last edited: