ANY person can enter!
ANY website can participate!
ANY thing can happen! Its the...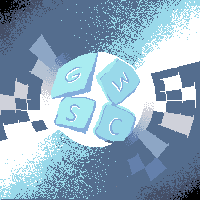 Congratulations to all THREE winners of the first GWSC week! In an unprecedented three way tie(5 votes each), NorthernLightsSuicune, Ruby XIII, and Painted Opposum won!
Welcome everyone to the third GWSC! It's a weekly contest that's open to anyone and everyone
Medium:
Retype
Sprite source
: Any official B/W sprite.(Any generation of pokemon though)
http://www.pokemonelite2000.com/sprites.html
Challenge:
"From Hell to Heaven"
You knew it would happen sooner or later, so here it is right now! Your goal this week is to Retype an existing dark type to the brand new Fairy type! Since we have little to go on as to what classifies a "fairy type", let your imagination run wild!
Restrictions/TroubleShooting
-The chosen dark type can be dual typed too. It's your choice as to whether you want to keep that extra type or make it a soley Fairy type.
-Any method is legal really. If you simply want to cut and paste butterfree's wings onto poochyena you can do that. Or, if you want to go all out and scratch sprite the new panda pokemon as a fairy type, that's legal too
Post your entry here in the thread by 11:59p.m. Sunday, and voting will occur the following Monday! Good luck and I hope to see many entries. Ask if there are any questions