ANY person can enter!
ANY website can participate!
ANY thing can happen! Its the...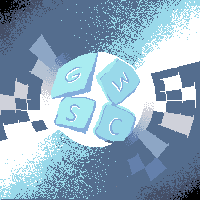 Congrats to WillPoweredSpriter AND Grovyl for tieing week number two with 9 votes each. Blabo, you came in a close second place with 8 votes!
Welcome everyone to the fourth GWSC! For those who have been asking, I will hopefully get some kind of hall of fame set-up, but we are only four weeks in, so I might wait a bit. Anyways, let's get the challenge started eh?
Medium:
Edit
Sprite source
: Any official B/W sprite.(Any generation of pokemon though)
http://www.pokemonelite2000.com/sprites.html
Challenge:
"Dude looks like a lady"
I'm quite scared to do this challenge, but here it is....Take any pokemon that is of a Male only or Female only gender(like Jynx or Kangaskhan), OR a pokemon that evokes that feeling (Machamp is pretty much a male if you ask me), and turn it into what it would look like as the opposite gender.
Restrictions/TroubleShooting
-Bear in mind this is a kid's game, don't be giving Froslass a certain male part or anything like that. Just consider the limits pokemon has set already, like Jynx's bra and stuff like that. Be creative!
-Since I'm leaving the discretion of what counts as a gendered pokemon up to you, you can use a genderless pokemon like a legend if you so desire. I don't think any besides cresselia really show much of a gender though...
Post your entry here in the thread by 11:59p.m. Sunday, and voting will occur the following Monday! Good luck and I hope to see many entries. Ask if there are any questions