ANY person can enter!
ANY website can participate!
ANY thing can happen! Its the...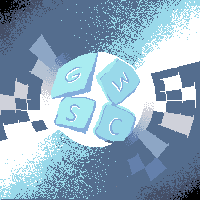 The winner of Week #4 is Will-powered Spriter with 7 votes!
Welcome everyone to the sixth GWSC!
Medium:
Recolor/edit
Sprite source
: Any legendary 5th gen. B/W sprite.
http://www.pokemonelite2000.com/sprites.html
Challenge:
"More gales of darkness"
In my opinion, Pokemon XD: Gale of darkness was a really underrated entry into the series. It marks the only entry in the main games that actually attempted to do something new with the battle system, in the form of shadow pokemon.
In honor of that game, your task this week is to turn a 5th gen. legend into a shadow pokemon a la lugia of XD. It will be mostly a recolor, but minor edits are allowed as you can see in this picture...
http://www.serebii.net/xd/
The notches on lugia's eye protectors, and its sharper claws.
Restrictions/TroubleShooting
-I don't know why people assume it is, but Volcarona isn't a legendary, it has an evolution line, so it can't be used. Essentially everything from cobalion on forward is useable.
Also, on a side-note, I'm starting to run out of ideas for the contest, so if anyone wants to feel free to v.m. or p.m. me your ideas.
Good luck to all!