ANYONE CAN VOTE
The challenge this week was to create a new shadow legendary like lugia from Pokemon XD. It must have been from 5th gen.
Everyone has

1

vote to use!
The votes will be tallied on Sunday and the winner will be announced in one of the following weeks contests!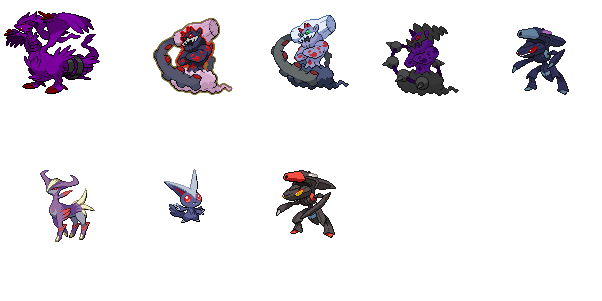 Not to discourage the others, but my vote was a no-brainer this week. umbreot.
The colors are different than the usual shadow's but it works to perfection. The colors are neither too bright nor too dark, and they even hue shifted to the clouds to a red color. Just an awesome job.