ANY person can enter!
ANY website can participate!
ANY thing can happen! Its the...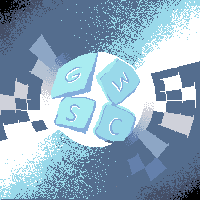 The winner of Week #5 is a tie between Jade and WPS with 5 votes each, congrats to both!
Welcome everyone to the seventh GWSC!
Medium:
Fusion
Sprite source
: Any B/W Backsprite
http://www.pokemonelite2000.com/blackwhite_bwb.html
Challenge:
"Backseat Driver"
A thought occured to me. I have never ONCE seen someone fuse two backsprites. Never, ever, EVAR!
So your task is just that. Fuse ANY two pokemon, from any generation, with their backsprites.
Restrictions/TroubleShooting
-Just has to be 96x96, and a backsprite....that's about it.​