ANYONE CAN VOTE
The challenge this week was to fuse any two pokemon, with the twist being that it must be between backsprites!
Everyone has

1

vote to use!
The votes will be tallied on Sunday and the winner will be announced in one of the following weeks contests!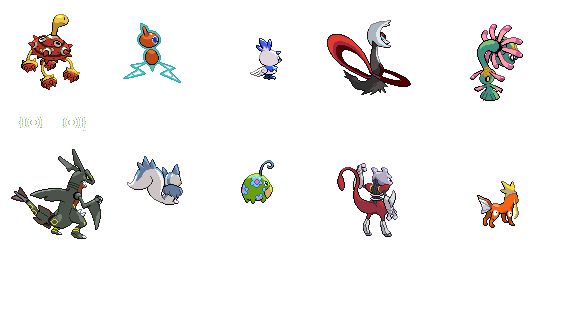 Some very interesting results this time round eh? While the obvious choice seems like Frosty at first, I feel the absolute best piece was Navarch's, its simple, but the spriting is very clean and the placement of the eyes was a cool touch.