ANY person can enter!
ANY website can participate!
ANY thing can happen! Its the...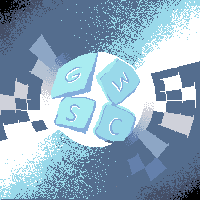 Congratulations to the winner of week # 7, KingTapir!!!
Welcome everyone to the ninth GWSC!
Medium:
Fusion
Sprite source
: Any B/W trainersprite
http://poliwhirl.net/files/trainer-sprite-sheet.png
Challenge:
"Can't beat em', so join em"
My apologies for all the fusion themes, they just come to me easier than the rest I guess.
The challenge this week is to fuse two trainer sprites together, from the black and white sagas.(the sheet I posted only has BW1, if you want to use BW2 sprites go ahead).
Restrictions/TroubleShooting
-I believe trainer sprites have a 96*96 limit, so use that as your boundry.
-Obviously there are plenty of males and females here, so feel free to fuse opposite genders if you feel like it. Keep in mind you could very well just take the clothes off one and put it on the other.​